As the venue host, we do not handle all aspects or coordinate the specifics for the events hosted at Panther Island Pavilion. Any event specific questions should be directed to the event organizer, found on the events page or through their registration/ticketing page.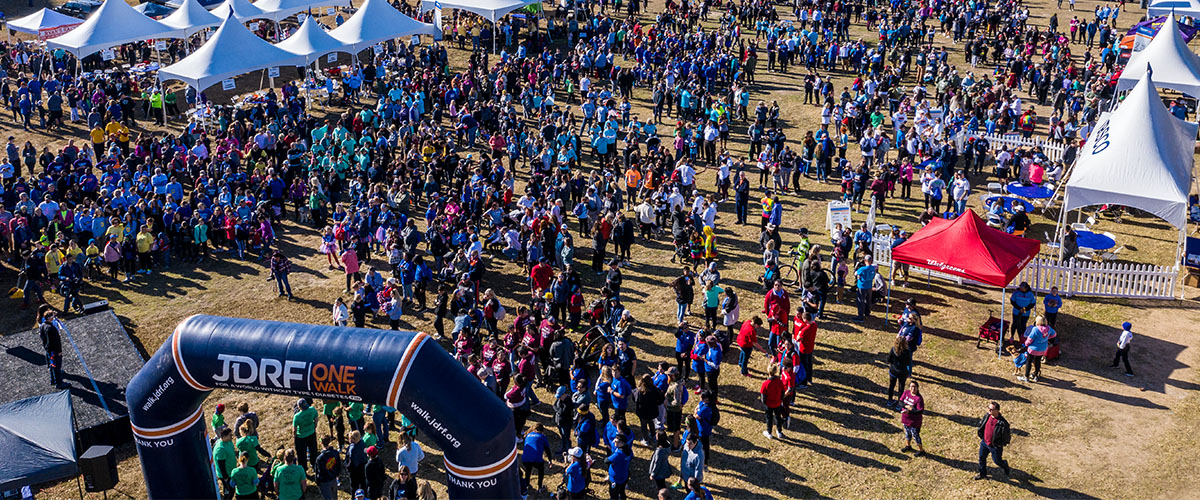 While the COVID-19 pandemic has brought much disruption and uncertainty to our world, some things will not change – our drive and commitment to a vision of creating a world without type 1 diabetes (T1D), and this Fall, the Greater Fort Worth JDRF One Walk will take place! Although we will not be able to gather together in person, Walk will NOT change the commitment to finding a cure. From walking in your neighborhood park to virtually walking with friends and family around the world, your ability to "reimagine" One Walk this year is limitless. We realize that the One Walk has never been just about the tents, the music, the food or the activities at the Walk site. It is the unified spirit of the T1D community coming together as one force rallying for an end to T1D.
Stay tuned for more details, including ways to participate from wherever you are, planned incentives and challenges, fun experiences, and information on our participation in the first ever JDRF National Walk Day to be held on November 1, 2020!