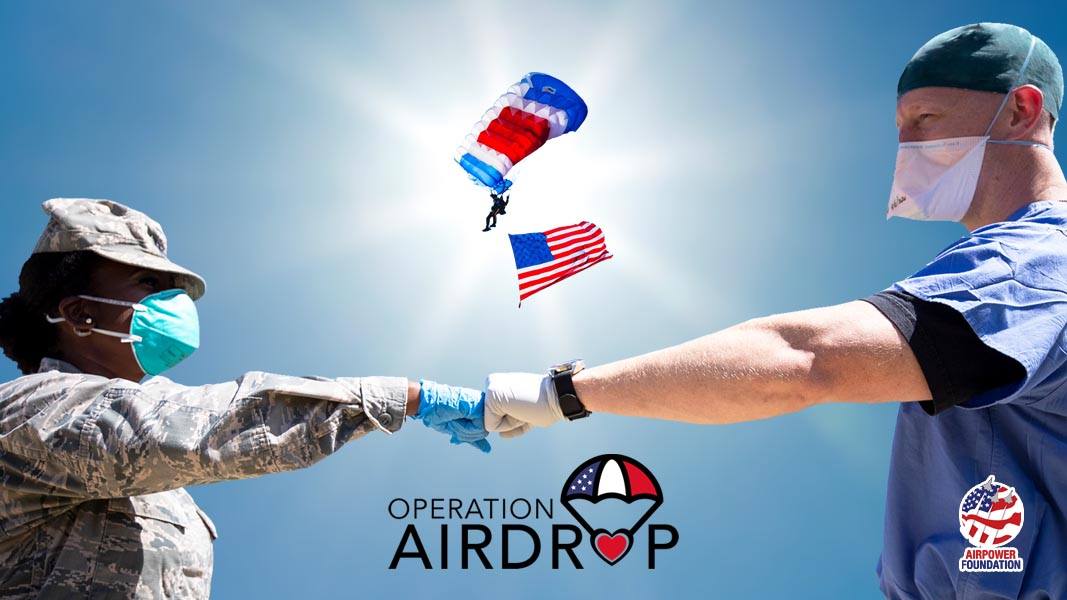 May 25, 2020
12:00 pm - 1:00 pm
The Airpower Foundation is proud to announce a spectacular tribute to honor our healthcare workers and first responders on the front lines of the COVID-19 pandemic, and as always for our military heroes who have given the ultimate sacrifice.
Operation Airdrop will be held on Memorial Day, Monday, May 25th, in Fort Worth.
We invite the public to view with safe social distancing practices at each jump site. The landing zone in the City of Fort Worth will be at Panther Island Pavilion at noon.