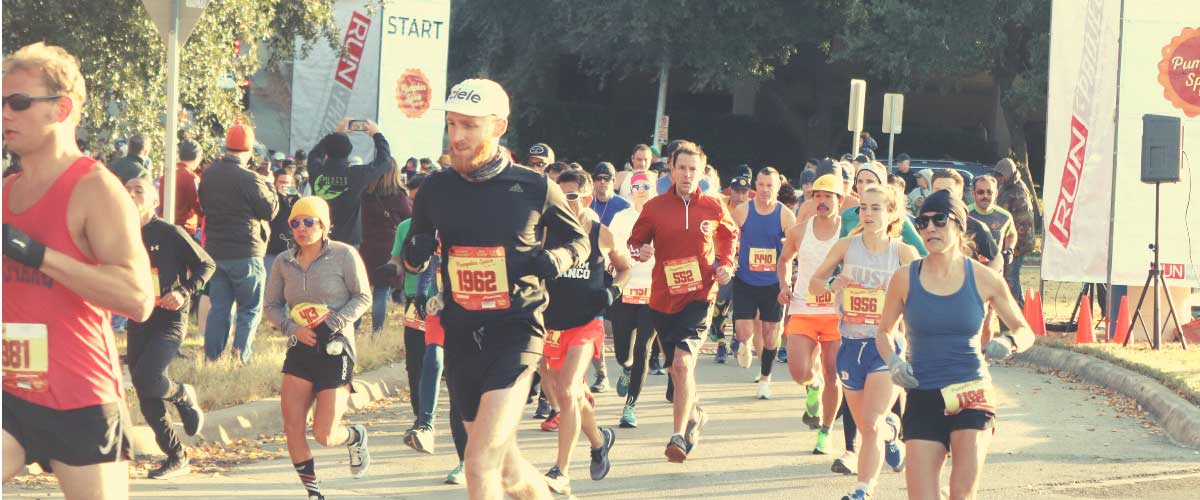 November 20, 2021
6:30 am - 12:30 pm
Saturday, November 20th at Panther Island Pavilion and The Shack in Fort Worth for the most festive fall 5K, 10K & Half Marathon of the season. Enjoy great routes thru TCU and Trinity River Trails and hang out at the afterparty with Pumpkin Spice coffee, Hot chocolate, fall festive beer, goodies and great music.
Event Details
NEW Courses on the Trinity Trail
FREE Beer! (must be 21+)
Gorgeous views of Fort Worth along the Trinity River
Staggered start
Free parking at Panther Island
Friends and family viewing area
Outdoor by the river
Corral for runners
Safe and Fun!