You don't have to drive to Dallas for the State Fair of Texas or wait until January for the Fort Worth Stock Show & Rodeo to enjoy the fun and excitement of amusement rides and carnival-style games. Oktoberfest Fort Worth is bringing the Talley Midway to Panther Island Pavilion, September 21-23.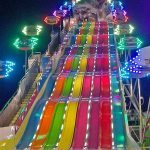 With the addition of the midway to the 3-day German festival, revelers will have access to traditional rides and games, as well as more high-tech rides. There will also be a variety of kiddie rides for the little ones and family favorites such as the carousel and 8-lane super slides. Thrill seekers will get a kick out of the white-knuckled hang on to your hat rides and gravity-defying, gut-droppers like the Starship 2000. Also on the midway will be traditional games of skill – such as the duck pond game and ring toss.
In addition to rides and games on the midway, the festival boasts plenty of authentic German bier, food, music, dancing und shopping. Plus Dachshund races, the Oktoberfest Olympics and German-style competitions are scheduled all three days of the festival. So, join us as we say 'Prost' to celebrate Oktoberfest Fort Worth and create a new tradition with your friends und family.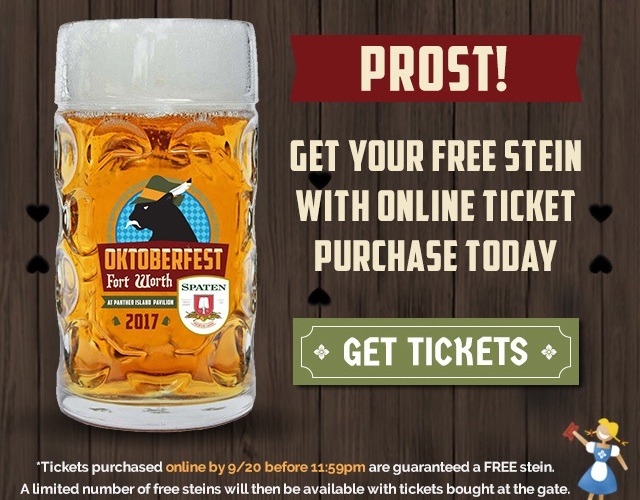 Purchase your tickets online and get a free 2017 commemorative beer stein. Three-day passes only $15. Oktoberfest Fort Worth is presented by Spaten beer, benefitting the Trinity River Vision.