We had another exciting weekend at Panther Island Pavilion with the Blue Zone's Power 9 Party and the Leukemia and Lymphoma Society's Light the Night Walk.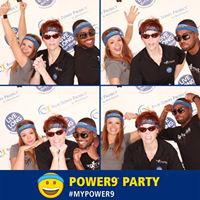 Saturday morning, the Blue Zones hosted its Power 9 Party to celebrate Fort Worth making healthy choices easier. Free activities included live music and entertainment, kids activities in the Power 9 Challenge area like First Tee Golf, cooking demonstrations and delicious food and fruit to name a few. Over 650 people joined Blue Zones and special guest Mayor Betsy Price in celebrating a better well-being along the Trinity River.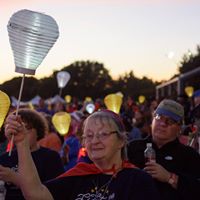 Sunday evening, the Leukemia and Lymphoma Society hosted its annual Light the Night Walk which funds life-saving research and support for people battling blood cancers. Friends, families and co-workers form fundraising teams and their efforts were culminated in a memorable walk where over 1500 participants carried illuminated lanterns. White lanterns represented survivors, red  represented support and gold represented a lost loved one. Nearly $1.5 million was raised by the 2016 volunteers, walkers and sponsors.