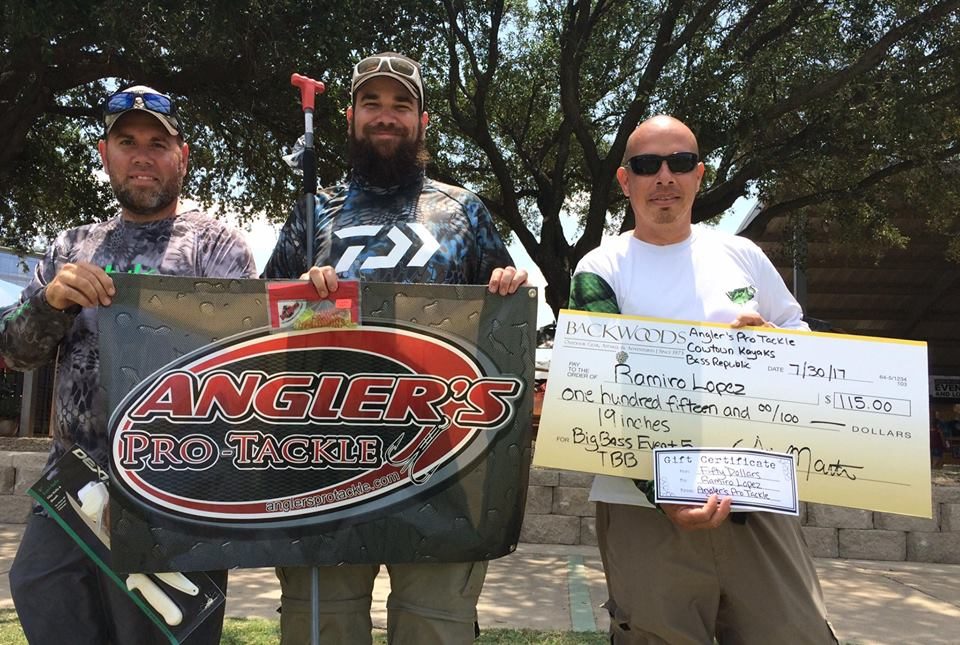 Adventurous Anglers looking for fun, friendly competition
The
Trinity Bass Battle
, a kayak-style fishing tournament sets out for the series' final fish-off on Sunday, August 20 at Panther Island Pavilion. Since this is the last event in the bass fishing series, the $20 fee will be waived for participants. At 5:30 am, anglers will meet for registration under the Henderson Street Bridge in the Panther Island Pavilion parking lot. The tournament will begin roughly at 6:00 am and conclude about 12:30 pm.
Biggest fish caught gets most of the pot!
All participants are required to bring their own gear, kayak and Hawg Trough measuring device. All are invited to join the Big Bass Pot with a $10 contribution. Cash only.
1st place = 60% of total pot
2nd place = 30% of total pot
3rd place = 10% of total pot
Angler of the Year Awards
Backwoods Paddlesports
will announce winners of the points-based competition on the South Shore Stage shortly after all anglers return to dry land. The top 3 finishers in each tournament will be awarded gift cards and merchandise from popular outdoor outfitters and event sponsors. Angler of the Year award will be given to the participant with the highest point total over the course of the series.