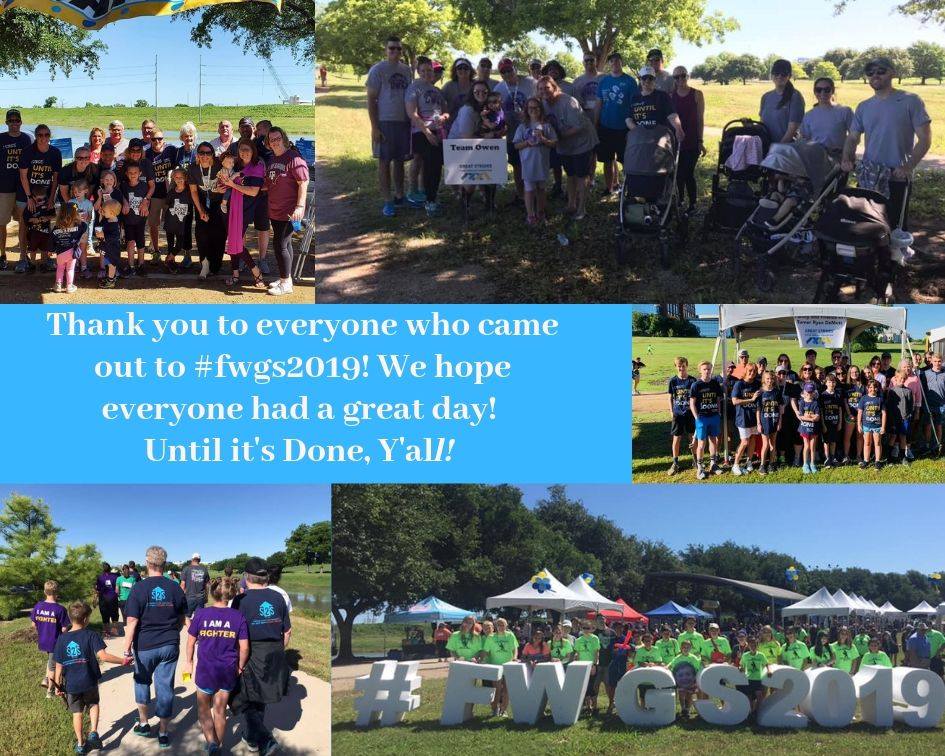 Fort Worth Great Strides returned to Panther Island Pavilion on May 19 —Fort Worth, TX.
For 30 years, Great Strides – the Cystic Fibrosis Foundation's largest national fundraising event – has supported the Foundation's mission to cure cystic fibrosis and raise awareness for this rare, genetic, life-shortening disease that makes it difficult to breathe and shortens lives.
Great Strides provided an opportunity for family, friends, students, and colleagues to come together and make a difference in the lives of people with CF by raising money for research and walking together in solidarity. Registration for the walk was free, but people were encouraged to create teams and raised funds. A number of teams showed up to Panther Island to participate in the walk and raised fund prior to the day of the event.
Stride until it's done, y'all!